With Christmas approaching and January peeking around the corner, it's time to start thinking about planning the spring garden! I know, it's not even Christmas yet.
I like to start planning early, as we are always burdened heavily with Spring chores on the ranch and the homestead. In the months leading up to Spring, I try to make purchases of things we will need to have a successful summer vegetable garden.
Here are a few things I am considering buying during the next several months. I like to purchase from other Etsy shops. If you scratch their backs, maybe they will scratch yours?
We have a terrible time growing strawberries in our area. Two things seem to always thwart our success with these yummy berries. One is terrible soil. This planter would allow us to fill it with the right kind of soil. The second challenge is crab grass. It ruthlessly grow in every nook and cranny of my world. Done right, this planter would alleviate this issue. Third, quite frankly, is those darned birds. We could easily cover this planter with netting. The avian thieves would be busted!
This is only $80 plus shipping.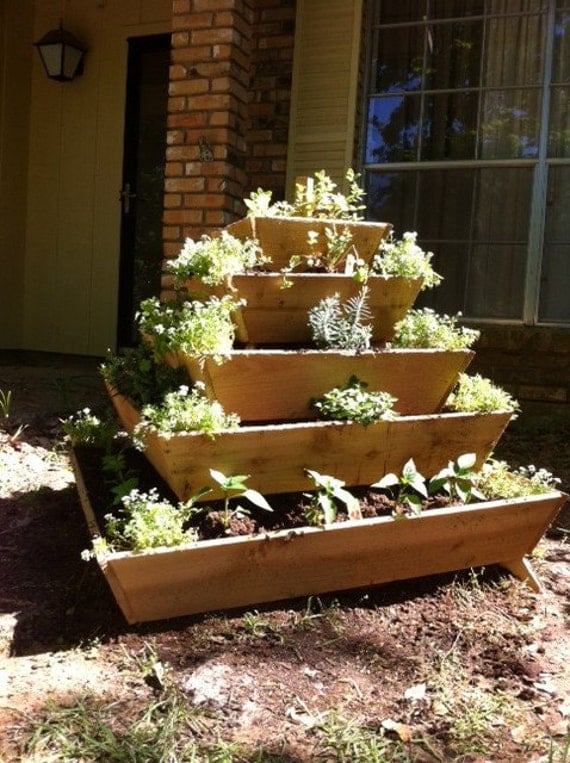 https://www.etsy.com/listing/128777636/pyramid-planter-herb-garden-strawberry?ref=sc_2&plkey=99b6dcd6f1fa2d1c0a4f284f21658352f5fb0662%3A128777636&ga_search_query=gardening&ga_search_type=all&ga_view_type=gallery
On more than one occasion, I have learned the hard way what it is like to be unprepared. Living in country has many merits. However, convenience is not one of them. During natural disaster or economic hard times, it is more difficult to run to town to restock your supplies. Most ranchers are, by nature, preppers in one form or another. These preparations are made as a matter of necessity.
Below is something that every household should have, regardless of geological location. The ability to grow one's own food supply may be the only hope your family has for survival. The cost is $89.95. According to the ad, it contains"Famly Survival Seed Stash (50 Packets of Non GMO Heirloom Seeds of a Wide Variety Including Medicinal, Culinary and Herbal Tea Seeds).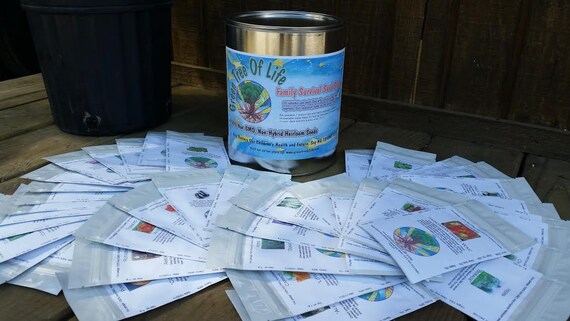 https://www.etsy.com/listing/194968105/family-survival-seed-stash-50-individual?ref=sc_3&plkey=07aa093367d286e7bd2fdf81087d6cc6fa07e943%3A194968105&ga_search_query=gardening&ga_search_type=all&ga_view_type=gallery